New Year, New Decade, New Voice
Updated: Jan 1, 2020
Tomorrow, it will be 2020. We all are looking over the last decade and thinking about what we are grateful for, and what we would change. For years, as a voice teacher, I have been thinking about how I can add value to my students and to the world. Action is much harder, though.
Finally with the rise of the new decade, and a dramatic shift in my life values, I have developed a few exciting programs in addition to my thriving private voice studio.
Voice Lessons for All


"Voice Lessons for All" is something I have thought about for years. I have had so many requests through the years from students who desired private lessons, but could not afford it. I would LOVE to be able to give free lessons to everyone if I could, but it is simply not sustainable for my own life. I see many voice teachers create courses for students with financial concerns, but this raises concerns. Because the voice is a very specific and fickle instrument, how can a singer know that they are doing the exercises correctly? What if their attempts at following a course, or YouTube videos is actually causing further technical problems?
So I thought . . . and thought . . . and thought some more. How to give singers guided instruction at a low price?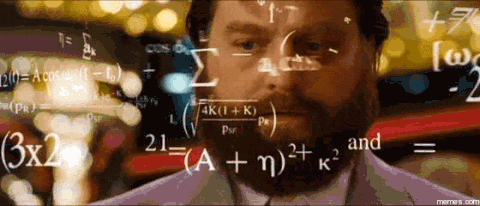 "Voice Lessons for All" is the answer to all my thinking. It is a guided course which includes one
15 minute online voice lesson per month, plus weekly exercises. Each series of exercises are designed for the particular student's needs, so no two courses will look the same (although some of the exercises may overlap). Vocal exercises will be sent (or given in the live lesson week) each week, and the student will be expected to keep adding the exercises cumulatively. Although it cannot replace the efficiency and depth of private weekly lessons, it is my hope that Voice Lessons for All will become an effective model for helping budget-minded students learn to sing.
Vocal Engineering Intensive


So, the other issue I was wrestling with was how to raise an advanced singer's level drastically so that they are professionally viable. It has long been known to me that more voice lessons = faster results. But that is not the whole story. Back in the Golden Age of classical vocal training, students would apprentice and live with their teachers, receiving daily instruction. The teachers would earn money as a percentage from the student's performances once they started their careers.
What worked so well about this arrangement, is that singers were receiving daily instruction and also career and philosophical guidance as well as physical training. Singers emerged ready for the career of singing.
Today, singers may go to college, learning a whole array of important musical knowledge, but unfortunately, still only have one voice lesson a week. The amount of time spent on mental, emotional, and physical training is very little. Thus, we have many graduates who can analyze the harmonic structure of a concerto, but not many who have the tools to successfully navigate their own careers and singing. So, singers graduate, audition, and many get frustrated that they are not getting work. The industry is so over-saturated right now, that the competition has become incredibly fierce. Oftentimes, these singers are so close to achieving their potential, but they don't see the small flaws in their singing/mindset/posture/etc. that could make a HUGE change in their career trajectory.
I want to help these singers, and make this process easier for them. This is why I designed the
Vocal Engineering Intensive. This online program is designed for the advanced singer who is looking to take their technique and career to the next level It is a 30-Day intensive program which provides 2 voice lessons per week, mindset work, physical retraining (postural correction and yoga), career guidance, and 2 repertoire coaching sessions. It is perfect in preparation for important performances or auditions.
Voice with Julia


...and last but not least... I have a started a YouTube channel with videos about vocal technique and exercises. This is something I have been wanting to do for a long time, and this summer I was able to get started. In my channel, I will address issues that I am thinking about currently, and/or issues that are appearing for my students. I will also throw in some vocal warm-up videos for different situations. Come visit me at Voice with Julia, and don't forget to subscribe so you don't miss a video!
Thank you for the Music!


After looking over the past decade, I am unbelievably grateful that I have created a life in music. From my amazing students to the hundreds of performances I have done over the years, I am truly blessed to be doing what I love. Thank you for being with me on my journey, and I am grateful to be with you on yours!


with love,






#voicelessons #VoiceLessonsforAll #VocalEngineeringIntensive #vocalstudy #teachingphilosophy